Register your Phigolf purchase on the Phigolf App to get your 6 Month Free Subscription for the WGT app.
Please Register on/before June 30, 2024
in order to receive your 6 month WGT subscription
Important – Keep your QVC packing slip handy for registration

NOTE: Before registering your Phigolf, please take a little time to use the Phigolf App and sensor/stick. A swing tutorial is provided the first time you use the Phigolf App.
Install the Phigolf game app on your iOS or Android device.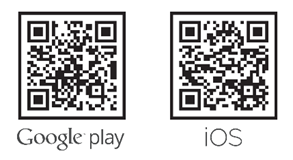 When ready, register your Phigolf to get your 6 Month WGT Subscription
Start the Phigolf app.
When prompted, create a Phigolf account or login with an existing account (required).
Turn on the sensor by holding down the power button until it flashes RED and/or other lights continuously blink . The sensor will pair with the app.
On the main screen, touch Settings > Game Options > Sensor.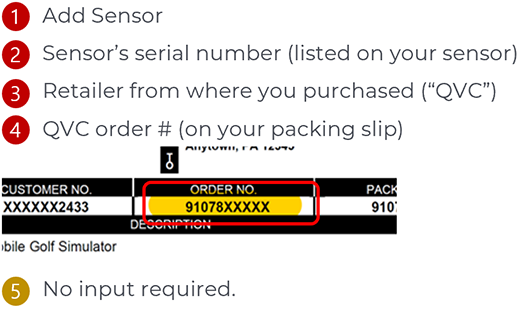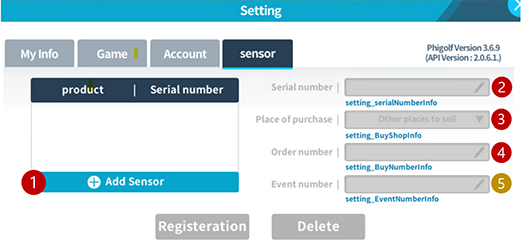 Phigolf/Phinetworks will verify the info and then supply the WGT 6-month subscription automatically.
Return to the main screen and choose More Apps > WGT Golf to install or launch the WGT app.

IMPORTANT: If this is the FIRST TIME installing WGT – after the WGT installs, DO NOT open WGT within the app store or using the WGT app icon. Instead – return to the Phigolf app and select again, More Apps > WGT Golf to start/run the WGT app. This should allow you to skip the WGT finger use tutorial. If necessary, uninstall and reinstall WGT, and then start WGT thru the Phigolf app.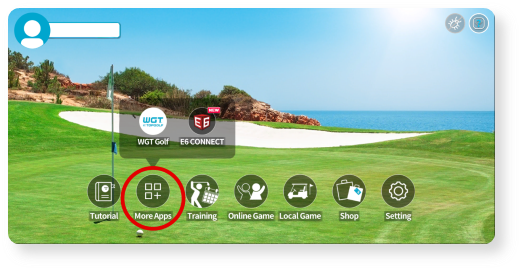 Please contact Phigolf if you have any questions: support@phigolfhelp.zendesk.com